WE TURN IDEAS INTO WORKS OF ART
The Prosperity Group is a Real Estate investments and developments company with offices in the UK and Cyprus. It was founded in 2006 by Mr Panos Alexandrou as a "buy to let" company, when he identified a need in the student accommodation market in Guildford, Surrey where he studied. Back in 2006 Mr Alexandrou started purchasing stand alone 3 – 4 bedroom houses in Guildford and following a quick refurbishment an/or an extension, he was renting them out within days to students studying at the University of Surrey. Since then, the Group became a versatile organisation with impeccable credentials that has assembled and executed a portfolio of prime and prestigious Real Estate projects designed to shape environments and enhance communities.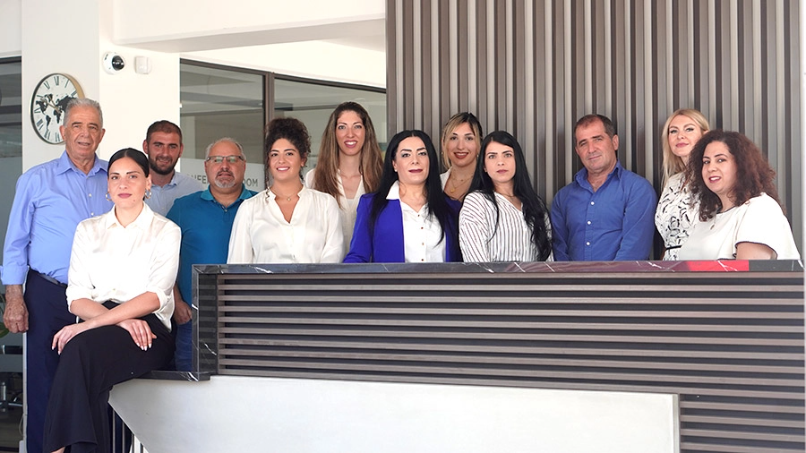 The Prosperity Group is extensively involved in sourcing and developing residential and commercial Real Estate projects within the UK, Cyprus and Croatia. With Mr. Alexandrou's commitment to high standards and his team of leading experts' devotion to perfection, the Prosperity Group has thrived in delivering excellence and has expanded in the Construction Project Management, as well as, Real Estate Investments & Developments. The Prosperity Group has so far undertaken an array of Real Estate projects throughout Europe with large-scale projects in the UK, Cyprus, Croatia and The Netherlands.
• Founded Prosperity Group in the UK as a personal investment.
• Construction of students' housing block in Guildford, Surrey.
• Acquisition of land in Weighbridge and construction of residences.
• Construction of another students' housing complex in Guildford, Surrey.
• Park Plaza London Riverbank – main Contractor for the complete refurbishment
• Founded Alexandrou Corporate Services. A management company for Prosperity Group and exclusive clients
• Park Plaza Vondelpark hotel, Amsterdam, The Netherlands. Main Contractor for the complete refurbishment.
• Return to Cyprus with smart homes exclusivity. Smart homes rights sold in Lebanon.
• Contractor for Arena Hospitality Group. Arena 99 Glamping project – hotels, camping, apartments, shopping street
Park Plaza Westminster Bridge hotel- main subcontractor
THE UK – Founded Prosperity Yachting and Yachting Chartering Company in Croatia.
Marquis Road, Camden Town, London.
Acquisition of plot of land for redevelopment of 9 apartment complexes.
London Refurbishment projects in Chelsea, Kensington, Camden Town, and Mayfair
Construction Management for:
• Agias Fylaxeos 347, Limassol,
• Limassol Agora,
• Prosperity Living Project, Meneou Larnaca,
• Brown Boutique Hotel – Limassol
• Larnaca Port & Marina – re-development
EXCELLENCE
Excellence is built on teamwork
We maintain seamless communication and collaboration with our teams of hand-picked professionals that deliver services to the highest standards.
TRANSPARENCY
Transparency is the key to trust
We demonstrate complete transparency in our operations, by sharing all aspects of our business with you and invite you to experience our process every step of the way, so that you know what to expect throughout the entire course.
INNOVATION
We deliver to the highest of standards
We have the experience to measure up projects' needs through every milestone. Our teams are comprised of leading experts in their respective fields with proven track of records that guarantee the success of each individual project.